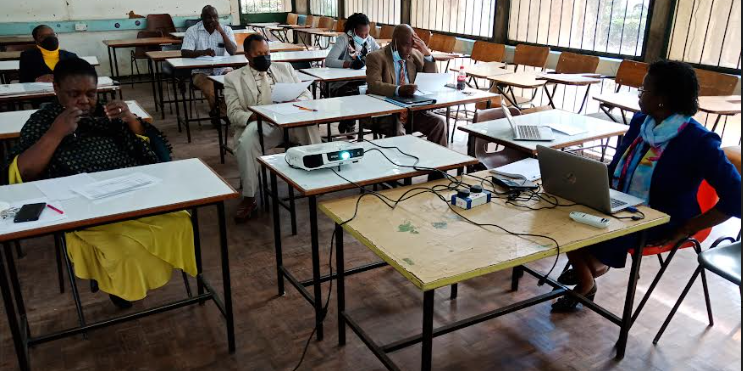 Doctor of Philosophy In Planning (PhD) students presented their research proposals topics to their Supervisors according to the degree programme regulations. The presentation showed enhanced and impressive presentation skills.
The presenters and their topics were;
Planner Ruth W. Waruguru -  Topic: 

Community participation in development control of residential areas in Nairobi

Planner Helen Nzainga - Topic: Challenges Of Eradicating Urban Slums: The Case Of Kibera Slums In Nairobi City
Planner Sylvester Kasuku - Topic: 

Integration Of Urban Transport Policy and Land Use Planning to Optimize Accessibility In Nairobi City

Amanda Zidah - Topic: An Investigation of the  Relationship Between Residential Housing Location and the  Private Motorization Rate in the Greater Kampala Area.